About Us

---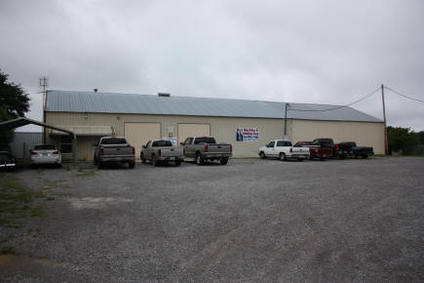 Bo has been in business since 1995. We started out in the basement of our 2 story house and made steps to now being located at a site on 2 acres with over 8,100 square feet. We have a air conditioned shop with help to aide in making the parts more accurate and the guys more comfortable.
Bo has been in the machine industry while in High School since 1979 and starting working in Birmingham AL with Alco Machine where he worked on large parts and general machining. He then worked at Speedring in Huntsville AL which is a large company with aerospace development. After that he finally got to work in his home town of Cullman AL at Greif Brothers and was involved in research and development.
Our guys in the shop bring in a lot of knowledge from their past employment with sonar, submarines, production machining and engineering.
We can help you with the biggest job that you might have and we can help the farmer down the road with his broken bush-hog. We recently helped a local elderly man to adapt a wheelchair lift on his car. We can make you 1 part or multiple parts and we can deliver them to your door. We have the ability to make the small part and the large ones, the repair part and the new one. We have a large customer base outside of the state and can ship to anywhere that you might be. We pride ourselves in our product and the time that we can get it to you. We know you need it and we want to get it to you as fast as possible. We are dependable and prompt.




---
---
Large Shaft Machine Work-Alabama